Article: BECCA x Furnishing Hope Breathers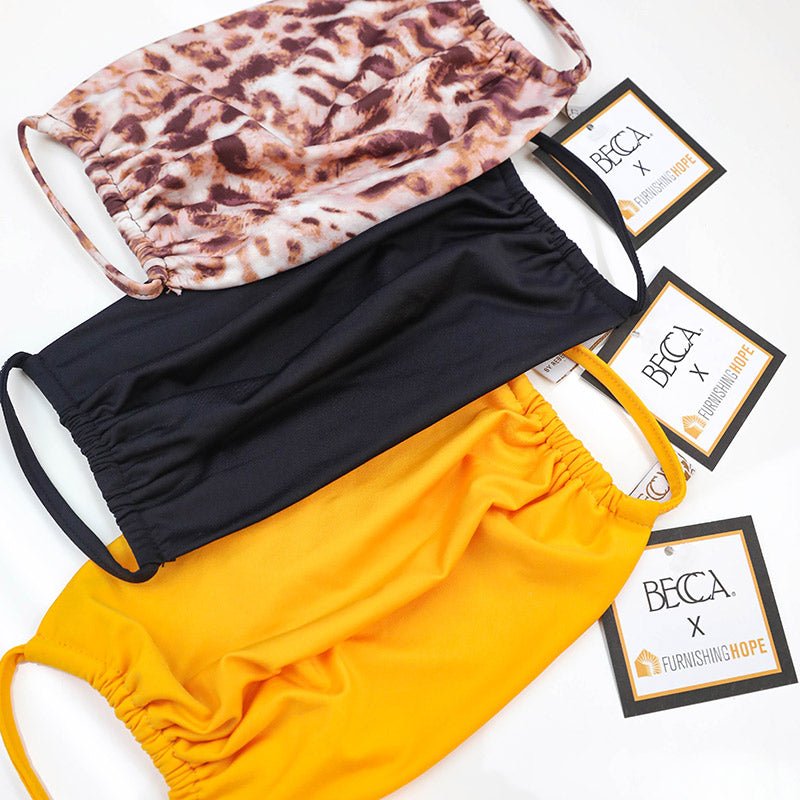 BECCA x Furnishing Hope Breathers
BECCA Swim & Furnishing Hope are extremely proud to introduce #BECCAbreathers – Nonmedical Facemasks Made From Repurposed Swimwear Fabric.  ⁠
As of last week, the C.D.C. began recommending the public use non-medical cloth face masks as a tactic to fight the spread of coronavirus. We felt it was a critical time for BECCA Swim to repurpose our fabric materials & create non-medical grade face masks for people in need.
We partnered with Furnishing Hope, a nonprofit which provides home furnishings and supplies to families as they transition to independent living, in order to donate these non-medical masks to individuals in our community who need it most. We have been able to outfit a number of families and look to donate more as the need for face masks continue.